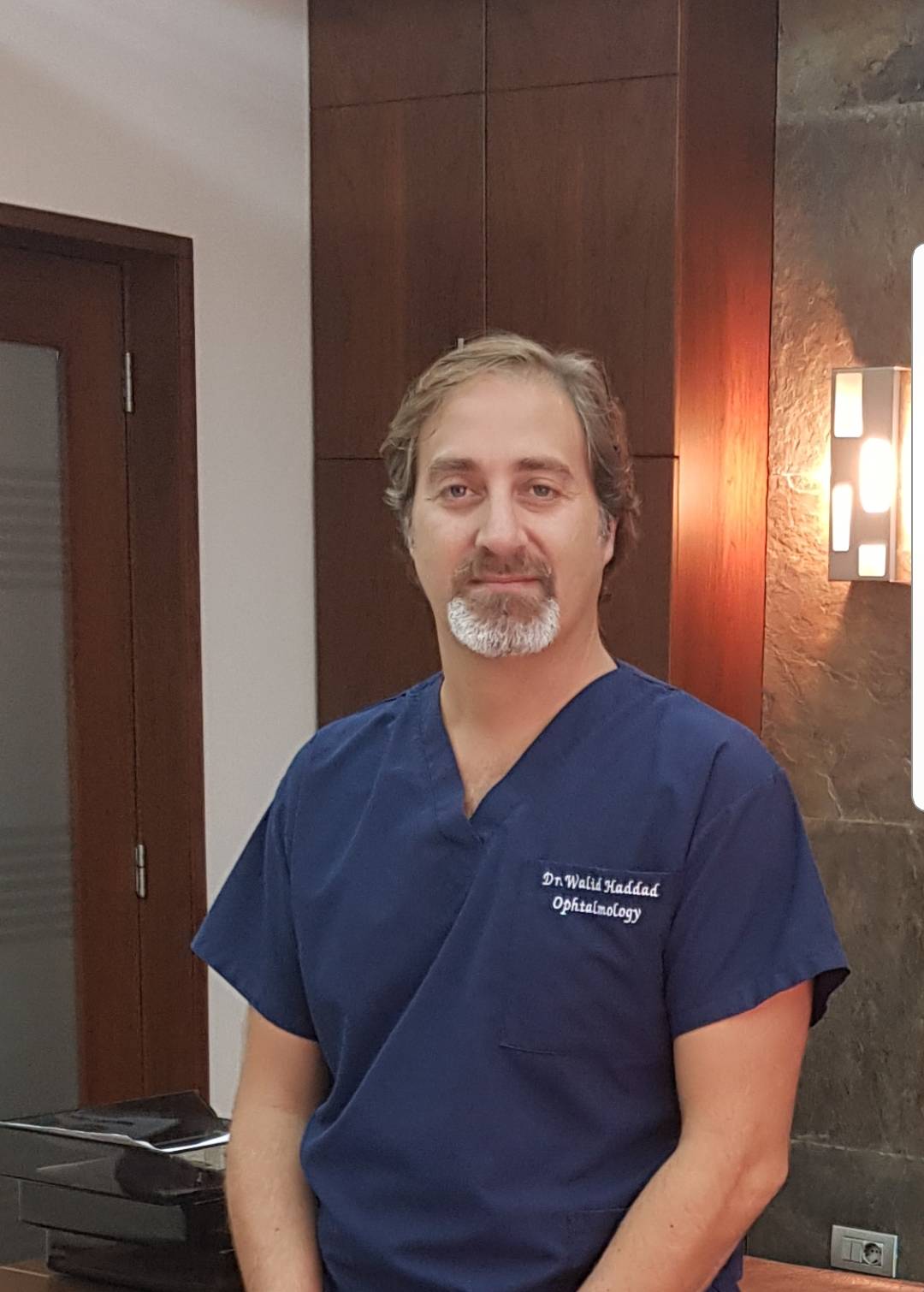 G
eneral eye surgeon and a specialist in LASIK and LASER surgery. Following his Residency in Ophthalmology as a General Eye Surgeon at the American University of Beirut, he was chosen among hundreds of applicants to be a corneal Fellow /Junior Associate in one of the leading laser centers in the world. He was trained by pioneers in the field, and world-renowned surgeons who contribute constantly to the development of laser technology and LASIK surgery. He performed cutting edge research in the US, offering him several opportunities as a keynote speaker and lecturer, addressing thousands of doctors in the Annual Meetings for the American Academy of Ophthalmology.
Dr. Haddad is actually one of very few surgeons in Lebanon who are certified to do LASIK on patients, and holds more than 8 different certificates for several types of LASIK/laser surgeries. Dr. Haddad was also proficiently trained in new techniques for corneal transplantation with human amniotic membranes, challenging cases of micro- incision cataract surgery, and the new ring implants /UV crosslinking for Keratoconus patients. He is also one of few people who implant the new Artiflex, Artisan and ICL lenses to treat high Myopia/Astigmatism reaching 30 degrees and Hyperopia reaching 13 degrees which cannot be treated with the regular laser technology.
Dr. Haddad's dedication to his patients is exceptional. The determination and drive he holds for his career allows him to strive for higher education and knowledge of the latest updates, thus offering the best in eye care for his patients.
Dr Haddad is a member of the Lebanese Order of Physicians, Lebanese Ophthalmic Society, American Academy of Ophthalmology and the French Society of Ophthalmology.
Learn more